Brittany Ciraolo
Brittany has been a veterinary technician at both of our locations since 2013. She has loved animals since she was a child and is living the dream caring for them. In her free time, Brittany loves reading, shopping and going on long walks with her two dogs, Penelope and Bernadette.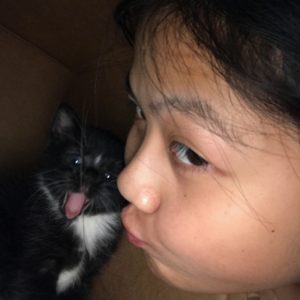 Holly Yuen
Holly was born in Brooklyn and has been a veterinary technician since 2008. She previously worked at a doggy daycare where she discovered her passion for animals. Shortly after, Holly started working as a technician and plans to work with animals for the rest of her life!
When she is not working, Holly loves to travel, snowboard and eat. Lily
Lily lives in Staten Island, New York. She currently attends the College of Staten Island where she majors in biology and minors in philosophy, and is planning on pursuing veterinary medicine after graduation. In her free time she enjoys video games, roller skating, and vegan cooking.